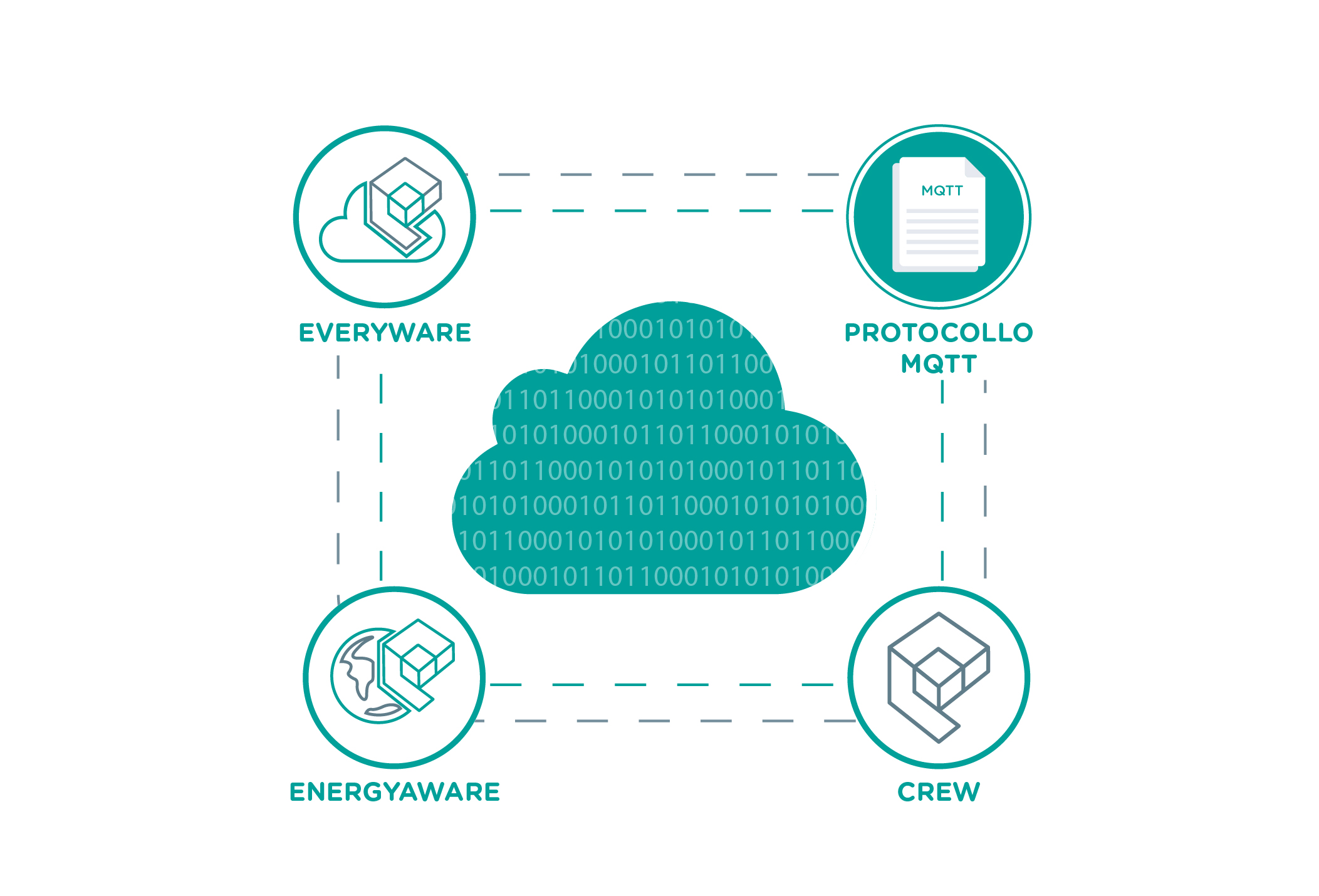 What are the ESA Automation software solutions for company digitalization?
System openness and interconnectivity according to a IoT logic, within a production plant, are among the most important principles of the Industry 4.0. and they are also the goals that ESA Automation wants to reach through its solution for industrial automation. Particularly, the software ones
In this article, we'll explain what are the best industrial software solutions to digitalize your company.
The most innovative ESA Automation software solutions for company digitalization
ESA Automation Cloud
The Cloud computing service offered by ESA Automation is essential for a proper company digitalization, because it enables the flow of big volumes of data and to access them at any time.
Thanks to its architecture projected according to the fundamental principles of the Industry 4.0 and IoT, and in a completely safe way, it connects operators, machines and software in a more efficient and open system.
Among its main benefits and technical features:
MQTT protocol.
Immediate access to data.
+25% annual productivity.
HTML% content visualization from browser.
Cut to downtimes.
Find out more about ESA Automation Cloud and company digitalization
Crew
ESA Automation Crew SCADA, born with the Esaware line of solutions, is the software that allows you to program all HMI devices. Among its most important features, we find its incredible immediacy, thanks to a simple interface and minimalistic design, and many features for the industrial field, such as the Scheduler, which allows you to schedule events to which a particular function must be executed, improving the efficiency of the facility.
Crew also plays an important role in the digitalization of the company and the industrial process, as it makes it possible to export data to the ESA Automation Cloud platform.
Everyware
ESA Automation's remote assistance platform Everyware is a software tool designed to optimize the work and maintenance on the production plant.
How? Thanks to a high level of connectivity and to an ever faster configuration system, Everyware enables to offer remote assistance at any time and in a timely manner. Which is a huge benefit for customers, that thanks to the reduced downtime can increase their productivity, as well as cut maintenance costs and time.
Energyaware
Among ESA Automation's software solutions for company digitalization, Energyaware is one of the most useful.
As part of the family of solutions for energy management, it's an intuitive, open software, essential to increase the efficiency within your facility. In fact, it allows to create an integrated system for remote measuring, monitoring and control of energy consumptions.
Like Crew and Everyware, Energyaware can also be connected to the Cloud and contributes to the realization of that interconnected and digitalized reality that is necessary in the Industry 4.0 productive context.
Find out more about ESA Automation software and hardware products on our page.