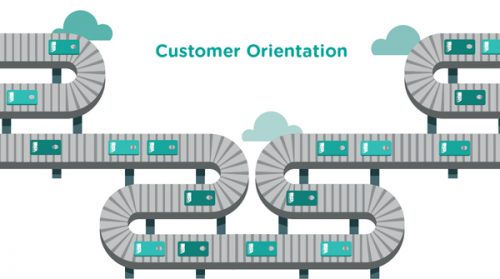 After technology and digitalization, today competitiveness in the industrial depends on another differential factor: customer orientation. Product and service customization, as well as the complete experience that a brand offers its customers, has a key role, as important as innovation and quality. This is why ESA Automation has designed and developed its Esaware range of industrial automation solutions based on the specific needs of customers.

Customized industrial solutions
When it comes to customer oriented industrial solutions, there are few products that can compete with our Crew SCADA. In fact, our software offers a complete library of objects, such as icons and switches, customizable and in vector format, so as to be easily edited and allow you to add your personal touch to the project.
Our servomotor with integrated drive EWDB is another example. What makes it special is its simple commissioning, thanks to the configuration software Drive Watcher and the ability to customize the firmware and/or hardware aspect of the product depending on the client's application. ESA Automation's goal is to develop ad hoc applications according to the needs of customers, including visualization and data management, as well as drive and control.
Find out more ESA Automation solutions for the Smart Factory
Ensuring more customization also means to create a complete system of solutions that is able to support clients over time in all aspects of production. Energy efficiency, connectivity, safety and stability of service: ESA Automation offers a complete range of technologies, designed to allow our customers to better perform their job. From remote and real-time assistance with our maintenance platform Everyware, to managing greater data flow within the production plant thanks to the ESA Automation Cloud service, when technology is tailored to the needs of its user, the entire system becomes more efficient and in line with the values of Industry 4.0.
Finally, product customization is a significant part of customer orientation, but it's not the only one. Customer support and assistance are equally important. This is why ESA Automation has created a team of experts and an international network able to offer technical and commercial support in every part of the world.