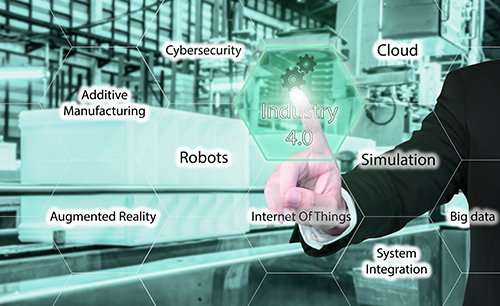 Great news: the Nuova Sabatini and the hyper-depreciation have been reconfirmed by the Ministry of Economic Development. The government has financed 480 million euros to encourage and facilitate the purchase of new machinery, plant and equipment by SMEs.
On February 7th 2019, it became possible to submit applications, according to Directorial Decree no. 1338 of January 28th 2019.

National Plan Industry 4.0 and the New Sabatini
Created in 2016, the Industry 4.0 national plan aims to boost investments in technology, research and innovation, so as to increase their competitiveness and sustainability. In fact, the Nuova Sabatini supports investments aimed at the purchase or leasing of machinery, equipment, plants, and capital goods for productive use, both hardware and software or digital.
As anticipated, the operation guarantees the allocation of new financial resources amounting to 480 million euros: 48 million euros in 2019, 96 million euros per year from 2020 to 2023, and 48 million euros in 2024.
The incentives are for micro, small and medium-sized enterprises (SMEs), that at the date of application:
Are regularly constituted and registered in the Business Register or in the Register of Fishing Companies.
Are in full and free exercise of their rights, are not in voluntary liquidation or subject to bankruptcy proceedings.
Have not received and subsequently not repaid or deposited in a blocked account aids considered illegal or incompatible by the European Commission.
Aren't companies in difficulty.
Are based in a Member State provided they open an operating office in Italy within the time limit set for completion of the investment.
Hyper-Depreciation 2019, new rates
He operation also includes the extension and remodulation of the hyper-depreciation for investments in new material assets that are functional for the technological and/or digital transformation of companies according to the Industry 4.0 principles.
Specifically, the Budget Law 2019 confirmed the following new rates:
Hyper-depreciation of 270% for investments up to 2.5 million euros.
Hyper-depreciation of 200% for investments over 2.5 million euros and under 10 million euros.
Hyper-depreciation of 150% for investments over 10 million euros and under 20 million euros.
We hope that the Industry 4.0 national plan will succeed in its goal of promoting innovation in the manufacturing sector according to the principles of sustainability and efficiency that ESA Automation has always shared.