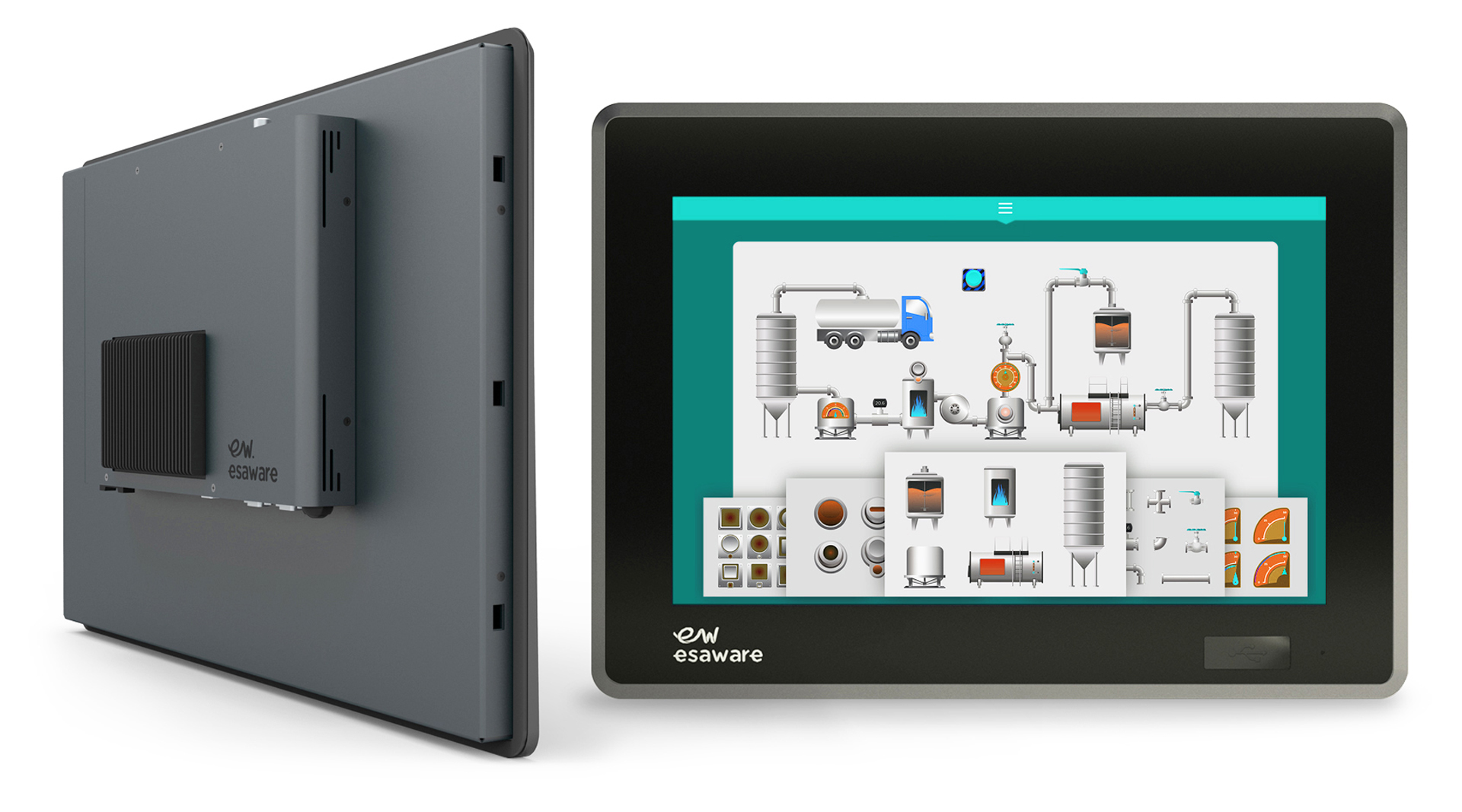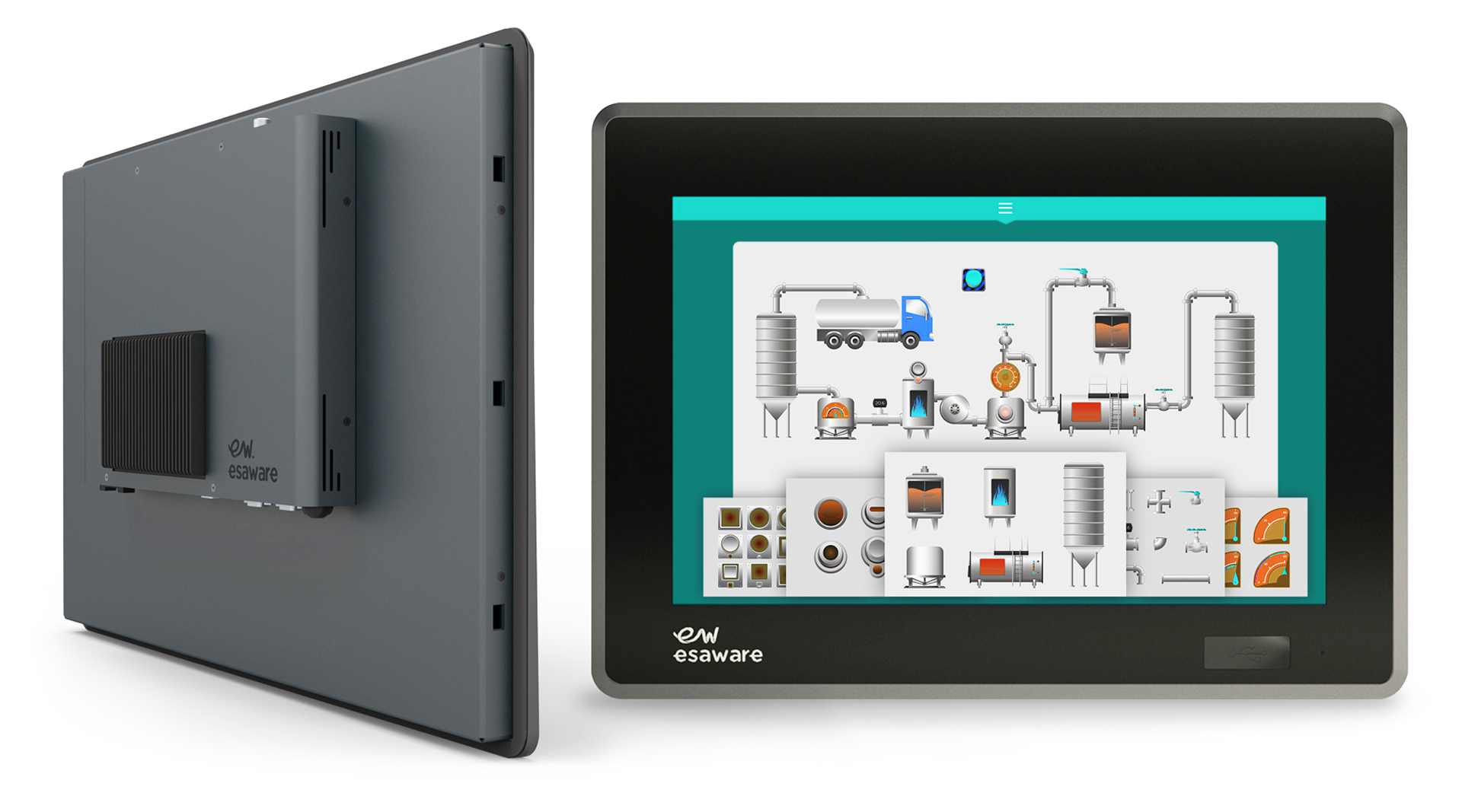 The fourth industrial revolution has already started.
The Industry 4.0 marks a turning point in industrial automation and sets the focus on the necessity of more efficient production and of a continuous interconnectivity among all participants in the production process.
Principles such as the Internet of Things in the manufacturing industry become the projectile base for defining the technologies to be used in the process. Technologies like the last generation Industrial PCs, that allow you to put into effect the Internet of Things and to turn it into real applications. This devices are smarter, more effective, and independent, capable of supporting and managing production by interacting with digital information and therefore by satisfying the principles on which IT (Information Technology) is based.
Discover the Esaware range of Industrial Pcs.
Internet of Things and IPC: how the manufacturing industry has changed
According to the Internet of Things, production plants need to evolve into interconnected systems of machineries that exchange data among them, without any human help.
Hence, it requires smart devices like embedded IPCs, that can automatically communicate through a network.
But not only that: such a reality needs systems that are more intelligent and faster.
That is why it's important to use Industrial PCs in relation to IoT growth in the manufacturing industry.
The Industry 4.0 sets specific necessities (efficiency, openness, sustainability, cost-efficiency, cutting waste, etc.) and only through  the use of innovative computerized control, companies can live up to those expectations, in order to maintain their competitive advantage.
Smart devices, Industrial PC, cyber-physic systems, interconnections: these are all elements that must coexist and be integrated so that the Industry 4.0 can find the right context to blossom.
Esaware Industrial PCs: ESA Automation's answer to IoT
Inspired by the principles of Industry 4.0, such as the Internet of Things, ESA Automation has designed Esaware, its line of solutions for industrial automation.
In particular, the Esaware Industrial PCs ensures the correct HW configurability for optimal visualization and control application in any production plant and in any environmental condition.
In fact, ESA Automation offers both Box and Panel IPCs, which are unique not only for their minimalist and modern design (especially in the Slim version), but also for their easy installation on both machines and electrical panels.
This devices are user-friendly, robust and durable, even in the harshest environments.
Features such as multiple Ethernet connectivity to the network; 2 or 4 LAN standards, fanless and low consumption CPUs dedicated to industrial IoT, new memories DDR3L SDRAM / DDR4, guarantee that ESA Automation Industrial PCs perfectly reflect the values of Industry 4.0.
From offering higher performances at significantly lower consumption, to facilitate the control of your system and to the integration in an increasingly interconnected system, our IPCs meet all the requirements of this new industrial age.
Efficiency, openness and accessibility according to the IoT become a reality thanks to the use of Industrial PCs in the manufacturing industry.
Now is the best and most convenient time to invest in 4.0 technology. Learn more about the super and iper depreciation of the Stability Law 2017.